Ferritic stainless steel: A stainless steel whose structure is mainly ferritic in use. The chromium content is between 11% and 30%, and it has a body-centered cubic crystal structure. This kind of steel generally does not contain nickel, and sometimes also contains a small amount of Mo, Ti, Nb and o...
[详细]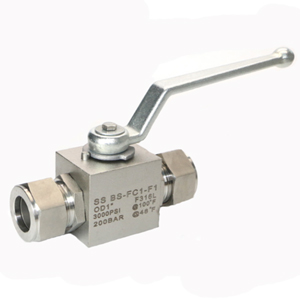 Principle of stainless steel card sleeve ball valveThe ferrule type ball valve is mainly composed of a ferrule with a 24-degree tapered hole and a ferrule with a sharp inner blade and a compression nut for compression. When the nut is tightened, the ferrule is pushed into the 24-degree taper hole an...
[详细]
Austenitic stainless steel: stainless steel with an austenitic structure at room temperature. When the steel contains about 18% Cr, 8%~10% Ni, and about 0.1% C, it has a stable austenite structure. Austenitic chromium-nickelstainless steelincludes the famous 18Cr-8Ni steel and the high C...
[详细]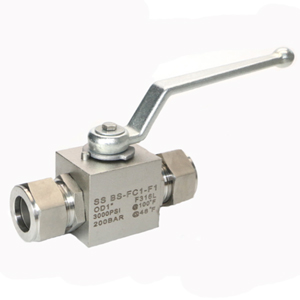 Heat resistanceIn intermittent use below 1600 degrees and continuous use below 1700 degrees, 316 stainless steel has good oxidation resistance. In the range of 800-1575 degrees, it is best not to continuously act on 316 stainless steel, but when 316 stainless steel is continuously used outside this...
[详细]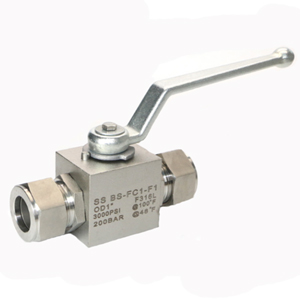 304 is a versatile stainless steel, which is widely used to make equipment and parts that require good overall performance (corrosion resistance and formability).301 stainless steel shows obvious work hardening during deformation, and is used in various occasions requiring higher strength.302s...
[详细]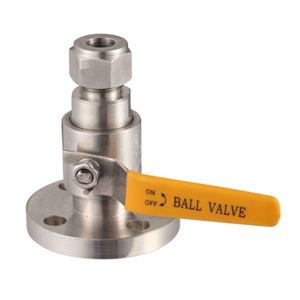 In layman's terms, stainless steel is steel that is not easy to rust. In fact, some stainless steels have both rust resistance and acid resistance (corrosion resistance). The rust resistance and corrosion resistance of stainless steel are due to the formation of a chromium-rich oxide film (passi...
[详细]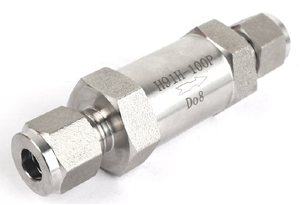 Stainless steel standard steel number comparison table and density tableChinaJapanAmericaSouth KoreaEuropean UnionAustraliaTaiwan, Chinadensity t/m3GB/T20878JISASTMKSBSENASCNS12Cr13SUS403403STS403—4034037.7520Cr13SUS420J1420STS420J11.4021420420J17.7530Cr13SUS420J2—STS420J21.4028420J2420J27.7510Cr1...
[详细]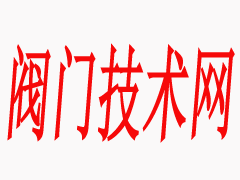 Stainless steel material is a kind of material with brightness close to mirror surface, tough and cold touch. It is a relatively avant-garde decorative material with excellent corrosion resistance, formability, compatibility and toughness. It is used in heavy industry and light industry. , Daily nec...
[详细]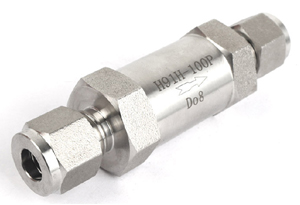 Card sleeve ball valves are mainly used for long-distance pipeline transportation of oil and natural gas and city gas pipeline systems. Due to its unique characteristics, the long-distance pipeline valve fully considers its ability to withstand pipeline stress, safety, weather resistance and long-te...
[详细]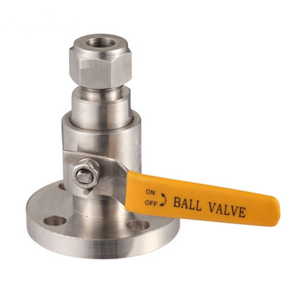 Analysis of common thread size:A series of dimensions are required for the machining of common thread by CNC lathe. The calculation and analysis of the dimensions required for the machining ofcommon threadmainly include the following two aspects:1. Workpiece diameter before thread processing:C...
[详细]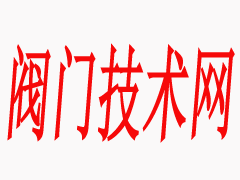 球阀公司新闻
闸阀公司新闻
无油真空泵的优缺点

无油真空泵的优缺点:无油真空泵与油泵相比真空度低,抽气量小,···…
Ferritic stainless steel

Ferritic stainless steel: A st···…