The chemical composition and performance of 304 stainless steel
304 stainless steel chemical composition table:
304 stainless steel
Element name and chemical composition(%)

carbon(

C)

manganese(Mn)
silicon(Si)
phosphorus(P)
sulfur(S)
nickel(Ni)
molybdenum(Mo)
chromium(Cr)
lead(Pb)
boron(B)
≤0.08
≤2.00
≤1.00
≤0.045
≤0.03
8.00-11.00
-
17.00-19.00
-
-
304 performance:
304 stainless steel is the most common material for daily use. It not only has a smooth and beautiful surface, but also has high plasticity and diversified usability. The utensils used every day, such as spoons and spatulas, are used for it, smooth and easy to clean. 304 stainless steel has good corrosion resistance and is not easy to be oxidized. It is more durable than ordinary steel, and has high strength and high temperature resistance, good toughness and easy processing. Stainless steel is generally divided into three categories: austenite, ferrite, and martensite according to the organizational structure. 304 stainless steel is austenitic and non-magnetic. Both ferrite and martensite are magnetic. 304 stainless steel is a grade of stainless steel produced in accordance with the American ASTM standard. There are three common labeling methods in the market: 00Cr19Ni10, 304, and SUS304. Among them, 00Cr19Ni10 generally represents national standard production, 304 generally represents ASTM standard production, and 304 represents Japanese standard production. It is also called 18/8 stainless steel in the industry. Generally, as long as the Ni content is greater than 8% and the Cr content is greater than 18%, it is judged as 304 stainless steel.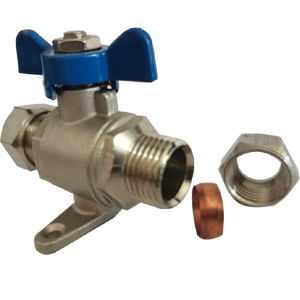 Table of mechanical properties of 304 stainless steel

| | | | | | | | |
| --- | --- | --- | --- | --- | --- | --- | --- |
| Material | tensile strength σb (MPa) | Conditional yield strength σ0.2 (MPa) | Elongation δ5 (%) | Reduction of area ψ (%) | hardness | density20℃ g/cm3 | Melting point(℃) |
| SUS304 stainless steel | ≥520 | ≥205 | ≥40 | ≥60 | ≤187HB,≤90HRB,≤200HV | 7.93 | 1398~1454 |
(责任编辑:超级管理员)